CSR(Corporate Social Responsibility)
HIMALIYAN ART THINKS BEYOND PROFIT. WE HAVE PARTICIPATED AND CONDUCTED DIFFERENT PROGRAMES DEVOTED TOWARDS SOCIAL RESPOSIBILITIES. HIMALIYAN ART IS IN A PROCESS WITH THE AIM TO EMBRACE RESPONSIBILITY FOR THE COMPANY'S ACTIONS AND ENCOURAGE A POSITIVE IMPACT THROUGH ITS ACTIVITIES ON THE ENVIRONMENT, CONSUMERS, EMPLOYEES, AND SOCIAL COMMUNITIES.
PARTICIPATING IN BLOOD DONATION CAMP
PARTICIPATING WITH 'U.J.U.S' BLOOD DONATION CAMP 2013, WHICH IS ORGANIES EVERY YEAR ON AUGEST.
CONDUCT PROGRAMES TO RAISE RELIEF FUND
THE 7DAYS PROGRAME IS CONDUCTED ON 2013 TO RAISE THE RELIEF FUND FOR UTTRAKHAND DISASTER. AND THE RESPECTED FUND IS HANDOVER TO JODHPUR DM.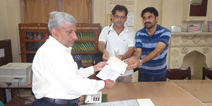 PROVIDE ACCOMODATION TO FLOOD VICTIMS
HELP TO PROVIDE POSIBLE ACCOMODATION SERVICES AT (KAVAS)BARMER (A FLOOD HAMPERED ZONE) IN THE YEAR 2006.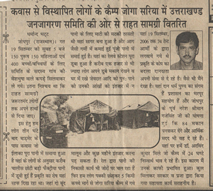 Read More